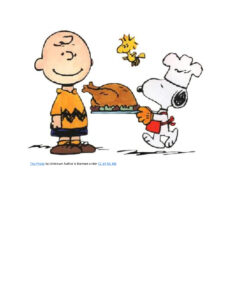 Happy Thanksgiving, everyone! Thanksgiving is a time to celebrate and express your deep gratitude to those who matter the most to you. Our Professional Relations Coordinator, Kristi, shared with us how she plans to spend the Thanksgiving holiday and what she is grateful for this year.
For Kristi, taking a moment to identify what she is grateful for is extra important because of all of the negativity that we, as a society, are continually bombarded with via the media. Taking time to look within and focus on the positive aspects of life helps bring back positive energy into everyday life.
This year, and every year, Kristi is thankful for her wonderful family. As her family dynamic continues to change, time spent together with new and old family members is always deeply appreciated. A few exciting happenings that occurred in Kristi's life this last year was her daughter graduating from nursing school and getting engaged!
On Thanksgiving Day and the day after, Kristi is most looking forward to football games, a delicious Thanksgiving dinner shared with family, and pumpkin pie for dessert (if there's still room left after all that delicious food!). A favorite new tradition of Kristi's is watching the Iowa Hawkeyes play Nebraska Corn Huskers the day after Thanksgiving.
With the year coming to a close, Kristi plans on focusing on simplifying things in her home. Getting rid of unused and unwanted items and creating a more stress-free household. With a clean and orderly home, it's much easier to handle any added stress from the holidays! Kristi also recommends tackling only one thing at a time and trying not to overwhelm yourself with a huge list. The holidays can and should be fun even when busy!
Here's hoping everyone has a joyous Thanksgiving spent with loved ones! We can't wait to see your smiling faces in our office again soon.
Leave a Reply